September 14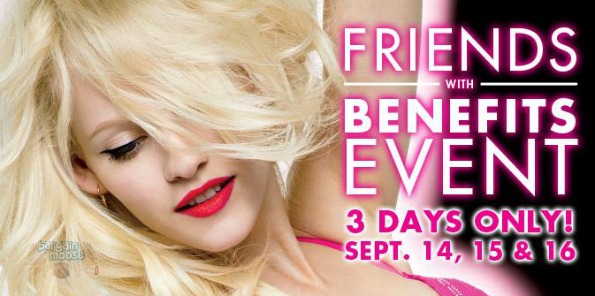 La Senza Canada has 3 different coupon codes out right now that will save you between 20% and 40% on your entire purchase.  They are calling this their Friends with Benefits event and these codes will be available for just 3 days only.
Here are the details for these coupons:
Coupon Code: 20OFF50
Discount: Save 20% on orders $50+
Coupon Code: 30OFF $75
Discount: Save 30% on orders $75 or more
Coupon Code: 40OFF$100
Discount: Save 40% on orders $100 or more
All of these La Senza coupon codes will be available until September 16th 2012.  There is an added bonus for the in store shoppers.  When you shop in stores you will get a free pair of panties. You can pair these codes with any of the great sales that they are having right now.
I always try to pair any coupon codes I find with awesome sales to get the most bang for my buck.  Pairing any of these coupon codes with either of these sales will ensure some great savings.