October 16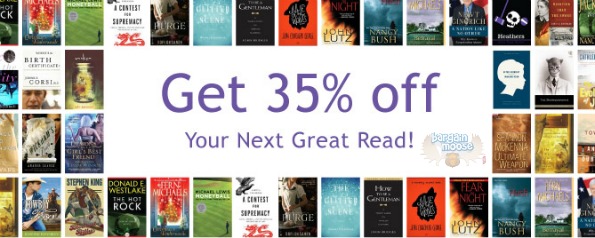 If you are looking for some new books to add to your Kobo eReader, then you are in luck.  Kobo Books has a promo code out right now that will save you 35% off select reads.
Here are the details for this coupon:
Coupon Code: 56b6c435
Discount: Save 35% on select books
Expiry: 19th October 2012
There are some exclusions for this deal:
CA – Hachette Book Group, HarperCollins, Macmillan, Penguin, Simon & Schuster, Wiley, and Zondervan, and all respective subsidiary imprints.
The exclusions listed above are the regular exclusions that Kobo Books has for almost all of their promo codes.
There are 81 different titles to choose from and pair with this promo code.  Most seem to be geared towards women, with romances quite prevalent, as well as a bunch of female sleuths.
The coupon forum is jam-packed with Kobo promo codes right now so make sure to stop by there before making a purchase.