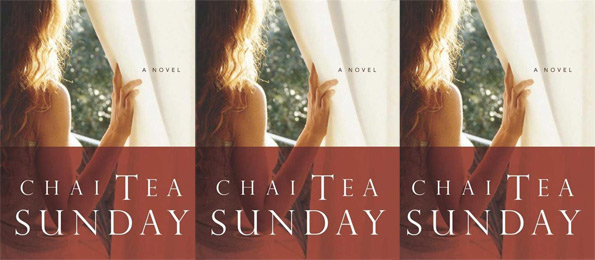 We've got an exclusive coupon code from Kobo Books Canada, this is a Bargainmoose first! They are offering us a special discount on the debut novel from Canadian author Heather A. Clark – her book is called Chai Tea Sunday.
The regular price of Chai Tea Sunday is $8.99. With this exclusive coupon code, you can order the ebook from Kobo books for only $5.39.
Click here to order Chai Tea Sunday now
Coupon Code: BargainMoose
Discount: 40% off Chai Tea Sunday
Expires: 21st June 2012
Chai Tea Sunday was just released in April, has been trending upwards on Kobo and is bound to appeal to fans of Elizabeth Gilbert's smash Eat, Pray, Love.  You may recall Chai Tea Sunday from coverage in the National Post and Globe and Mail, as well as an interview with Clark on Canada AM.
I read the book last week, in advance of writing about this exclusive Kobo Books promo code. It was a fairly short book, I got through it in a few hours (but I am a very fast reader). I'll paste a quick blurb so you can see what the book is about:
Thirtysomething Nicky Fowler has it all—a rewarding career, a loving husband and the perfect home. But when she and her husband suffer a complicated tragedy, the strain of two people dealing with an impossible situation in different ways breaks up their marriage. Emotionally lost, Nicky travels to Kenya to volunteer at an orphanage.
The first few pages are available read on Amazon.ca if you want to see what it is like before you buy from Kobo.
As I normally would only read sci-fi, fantasy or thrillers, this novel was quite a departure from my usual reading material. In my personal review, it was a good read, if a little predictable. I'll not give the game away in case you read it yourself though.
There were tears in my eye at one point though… so have your kleenex at the ready.