March 3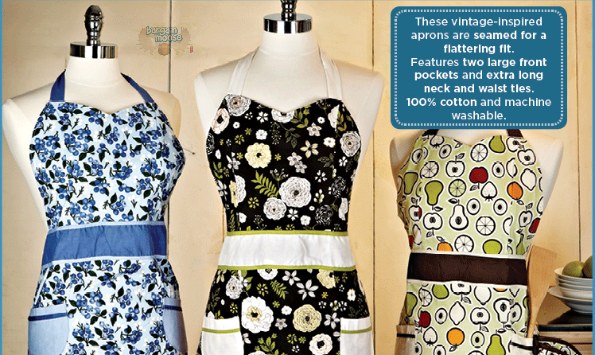 Kitchen Stuff Plus has both a printable coupon, and a coupon code to receive 20% off Betty Aprons and matching oven mitts.
Discount: 20% off
Coupon Code: BETTY20
Expiry: 4th, March 2012
My favourite is the Danica Betty Apron in Honeycomb, just so cute! Only $15.99 after discount (reg. $19.99). You can get the matching oven mitts for it; originally $6.99 now only $5.59. They have so many awesome patterns.
I priced out shipping to Albert and it ran around $8.63. That might change depending on what province you are in. However, if you have a Kitchen Stuff Plus you might want to get this deal in store.
Pretty nice deal. I just purchased an apron last month and am loving it.
Thanks to Krista for sending me this deal: she knows I like aprons! Mooser Crafty also posted this deal on the hot deals forum.