February 24
Posted by
Yanyi
on February 24, 2010 at 3:00 PM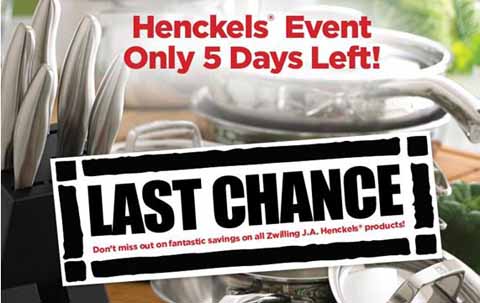 Kitchen Stuff Plus is holding an up-to 25% off sale until the end of February on all Henckels products. Use this printable coupon for an extra 10% off.
Both the sale and coupon lasts until February 28 2010 and only valid in stores. You can used this coupon to get more discount off Henckel products that are already up to 25% off.
I love kitchen stuff plus, I'm actually no longer allowed to go in there by myself because I buy too much. They just have such great stuff at such low prices!