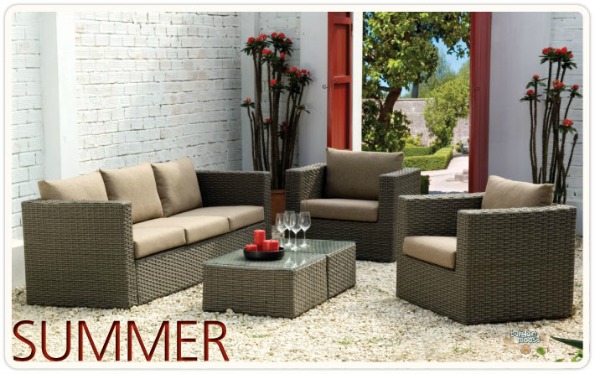 JYSK Canada is offering 20% off any single item, online with promo code, or in-store with printable coupon. There is a limit of one coupon per customer per day, and it cannot be used in conjunction with any other coupon or offer.
Click here to shop online @ Jysk.ca
Coupon Code: JYSK13
Discount: 20% Off a Single Item
Expiry: 10th April 2013
I find that JYSK is a great place to shop for furniture and home decor because they have trendy and modern pieces at very reasonable prices. Every time I go into a JYSK store, there are usually 80 things that I would like to buy! I've never been disappointed in their selection, and they change up their stock on a regular basis. Just looking around my apartment as I'm writing this, I can see at least five pieces of furniture that are from JYSK, not to mention, frames, baskets and other decorative items that I absolutely adore.
Living in Saskatchewan doesn't exactly leave you with the best selection of stores. In fact, I remember when JYSK first opened in Saskatoon – everyone was thrilled and it soon got the nickname "Mini Ikea"!
Something that I found interesting is that when I clicked on the Clearance tab, there is a banner that states "Promotional coupon codes are not applicable to clearance items". I decided to test out a few items, and surprise! This coupon code DOES work on clearance items! Woot woot!
The prices in the Clearance section have already been greatly reduced. So once you add the extra 20% off, you can save some serious dough! The selection is a little picked over, and many of the items are already sold out.
However, I did find a few clearance items that I could use. I really would like some new hand towels for my bathroom and these black SOHO Hand Towels are 40×71 in size and are made out of cotton. If you're not a fan of black, these towels also come in purple, green, and coffee. The original price was $5.99, and they are currently on sale for $1.98. Add the extra 20% discount, and the price drops to just $1.48 each!
To get ready for all of those hot and sunny summer days, I took a look at what was in the Summer category. This Bondi Sectional Sofa would be a perfect place to relax with a good book and, perhaps a margarita!  It comes with a corner chair, two side chairs, and an ottoman. Also included are deep seat cushions and water resistant white pillows. Already on sale for $599 (from $799),  you can order this set today for just $479.20!
JYSK has three tiers of shipping fees, and they are as follows:
$9.99 fee when you spend $0 – $24.99
$14.99 fee when you spend $25 – $49.99
Free shipping when you spend $50 or more
As an alternative, you can have your order shipped to your nearest Jysk store for free.
Please keep in mind that if you order more than one item, the discount will be taken off the highest priced item in your cart.
Keep your eye on our Bargainmoose Coupon Forum, for more up-to-date Jysk Canada coupons.