September 6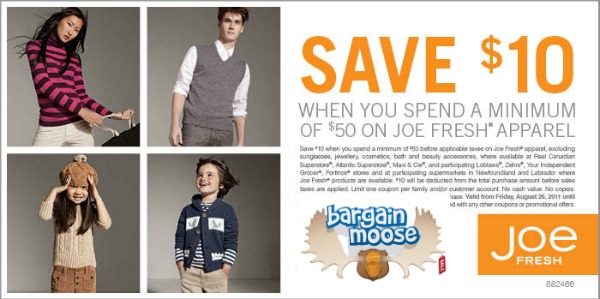 Save $10 off your purchase of $50 or more when you buy Joe Fresh Clothing until Friday, 9th September, 2011! Use the printable coupon below to save in store.
I was just browsing the girls section this morning and was very impressed with the selection of girls dresses. They had some super cute knit dresses that would be perfect for fall pictures.  There were a few that I wished came in my size as well! Now that I have this coupon, I'll be making a trip back to pick up a few to take us through fall and winter.
Thanks to ZuzanaK for posting this deal in the community forums!