November 25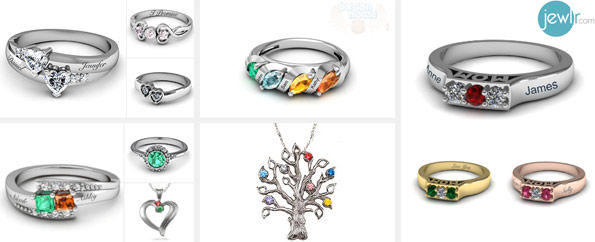 We've got a few shiny sparkly Jewlr promo code exclusives for you now, for use online at Jewlr.com, over the coming Black Friday and Cyber Monday period.
Click here to use the Jewlr.com promo codes online
Promo code: BLACKMOOSEFRIDAY15
Discount: 15% off
Valid: Friday 25th Nov to Saturday 26th Nov 2011 @ 4 am EST
Promo code: CYBERMOOSEDAY15
Discount: 15% off
Valid: Monday 28th Nov to Tuesday 29th Nov 2011 @ 4 am EST
There is a bonus free gift with every item you purchase from Jewlr.com. You cannot choose the gift, but there is a specific free item with all their products. If you see something you like, add it to your cart, and you'll see the free gift appear too.
To be honest, it's a good time to buy Christmas pressies, if you were planning on buying someone some jewellery.
Having received a diamond engagement band during the year, I am now totally in love with  diamonds. I don't think I'll get many more in my lifetime unless Bargainmoose makes me super rich (!), but I am hoping for a diamond necklace at some point. I'm thinking my wedding band will be emeralds (something in the style of this eternity band), so we'll save the diamonds for that necklace!