April 17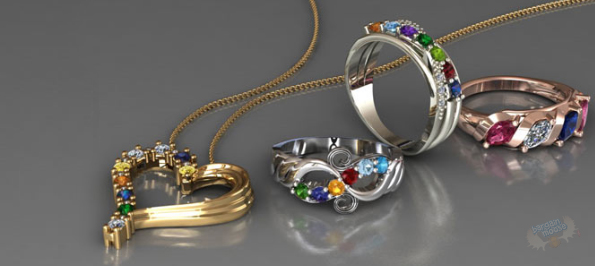 One of the recent exmoosive coupon codes that we've recently set up is this discount for Jewlr.com personalised jewellery. Here are the details:
Click here to use the Jewlr.com coupon code online
Coupon Code: BARGAINMOUPON2012
Discount: 15% off
Expires: 14th May 2012
As Mother's Day is coming up next month, you might be starting to think about ideas, like these Mother's Day rings. I really like this Accent Crossover Ring for $109!
On some of the personalised gifts there, it may quote an estimated manufacturing time. It was 10 days on a pendant that I was looking at, so it would be worth getting your order in sooner rather than later.
Some points to note about buying from Jewlr.com:
Free gift with any purchase (added to your cart automatically)
Free Canadian shipping on any order
P.S. We'll post all valid Jewlr.com coupon codes here.
P.P.S. Enter the contest on the Jewlr facebook page to win a $500 shopping spree.