April 5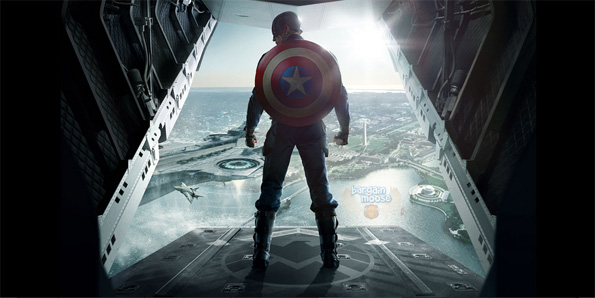 In the first Captain America movie, The First Avenger, Steve Rogers says: "I'm loyal to nothing, General…except the dream" and as corny as this may sound, here at Bargainmoose, we're also loyal to the dream, albeit a different one from Captain America's one. Our dream is to never pay full price for anything and to always score the best deals!
With that being said, if you have been meaning to watch the latest Captain America movie, The Winter Soldier, then head over to Jack of all Trades' website because until the end of the weekend, they're offering 25% off all Captain America clothing.
Click here to shop for Captain America merchandise @ JackofallTradesClothing.com now
Coupon Code: CAPTAIN25
Discount: 25% off Captain America apparel
Expiry: 6th April 2014
For women, my favourite Captain America shirt has to be the Marvel Kawaii custom cut one, which features a miniaturized version of Captain America across the front. Originally priced at $25, it comes down to just $18.75 with the code and it's further made unique by the knots running down the sides that can be adjusted in any which way you want: whether to accent certain features or close the gaps!
As for men, you definitely can't go wrong with a classic Captain America logo t-shirt, especially since it's 100% cotton and is available for the same price at the women's one. They also have a Captain America hoodie with a distressed logo on the front. It comes down to $36 (reg. $48).
Shipping is at a flat rate of $5 per order and be sure to also keep any eye out on our forum for more Jack of all Trades discount codes.