June 27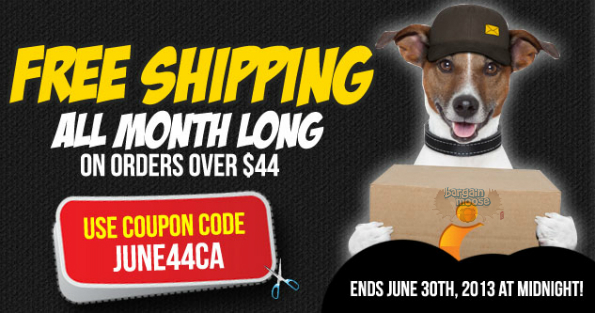 Get your favourite Blu-Rays, DVDs, box sets and video games shipped right to your door for FREE when you spend over $44.
Click here to shop @ iNetVideo.ca now
Coupon Code: JUNE44CA
Discount: FREE Shipping on orders over $44
Expiry: 30th June 2013
I love open deals like this. It's available for everything on the site. You can mix and match between all the site's different offerings. You could get a Blu-Ray, two DVDs and a video game. Two box sets. Three Blu-Rays. Any combo as long as it adds up to over $44. You see a lot of sales that are free shipping on one item or on one category and that drives me nuts! Maybe I don't want to get free shipping on buddy cop movies. Maybe I'd rather my free shipping be on Chee Zee Kung Fu movies! With iNetVideo, you choose whatever you want.
So what would I pick if I were to buy $44 worth of stuff? Well, this:
The Karate Kid (Special Edition) – $6.99
Star Trek (2009) - $20.49
Quentin Tarantino Ultimate Collection - $19.99
It's not hard to make up $44, especially when you have great content to choose from. And if you don't want to get $44 worth of awesome products, they offer regular shipping for $2.50 for your first two items and $1 extra per additional item.
Make sure you check out our iNetVideo Coupon Code page.