August 8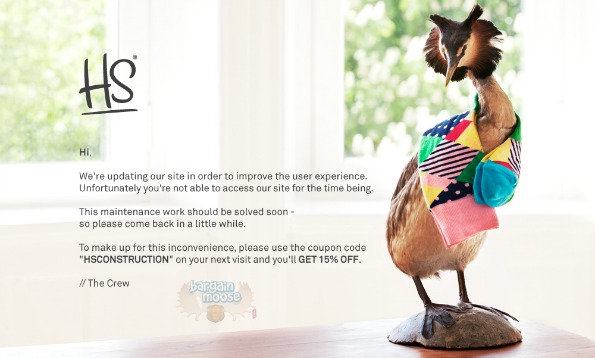 HSSweden.ca is known for their amazing socks, and they are the only socks I wear! Since their website has been down lately for upgrades, they have issued a 15% off coupon code for your first visit back after the renovations!
Click here to shop @ HSSweden.ca now
Coupon Code: HSCONSTRUCTION
Discount: 15% off
Expiry: Unknown
HSSweden is the new name for the Canadian branch of Happy Socks. They offer over 100 unique sock designs, and you get free shipping when you order four pairs or more. They also offer a beautiful little selection of the most darling tights ever! Socks cost (before coupon) approximately $10 for ankle socks, $13 for regular socks, and $20 for knee highs. Tights cost $30, but are so incredibly worth that price… they are beautiful!
While buying socks for yourself is fun, buying socks for others can be just as fun when the socks are this funky. Socks make a great gift for friends and family when you are not sure what else to buy. HSSweden socks are practical and stylish, so they are the perfect buy.
I mentioned that these socks are the only socks I wear (which is true, I have a drawer full of them), but I am not the only Bargainmoose fan of them! Recently, Moose blogger Anna placed an order for the happiest of socks as well!
For this and any future HSSweden.ca coupon codes check out our forum.