January 6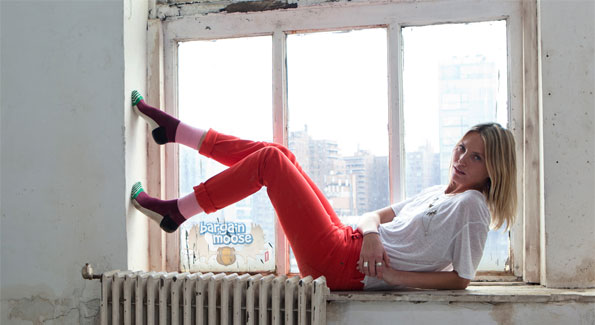 Winter weather got you down? Inject some color into your drab days with HS Sweden socks and save 17.5% off with our BargainMoose exclusive!
Click here to shop @ HSsweden.ca now
Coupon Code: BargainMoose_HS_Sweden
Discount: 17.5% off all orders
Expiry: 31st December 2014
When it comes to exclusives and coupon codes in general, it is pretty standard practice for merchants to offers discounts with a round number such as 5%, 10%, 20%, 50% off etc. So the fact that our exclusive for HS Sweden is for seventeen and a half percent further demonstrates this brand's uniqueness.
On top of original socks available for men, women and kids, HSSweden.ca also specializes in tights, knee socks and baby tights — all of which are available in a variety of colours and patterns. To give you an idea, patterns include but are not limited to: animal, dots, faded diamonds, dots & stripes, optic, rose, camouflage, zigzag and many more.
With the BargainMoose exclusive, you can expect to see the following prices: $12.37 for socks and knee socks (reg. $15), $15.67 for baby tights (reg. $19) and $24.75 for regular tights (reg. $30).
Even better is that until January 21st 2014, you can use this exclusive coupon in combination with HS Sweden's Winter Sale, during which everything is an extra 30% off to save even more!
HS Sweden also prides itself in only using quality materials such as combed cotton (softer than regular), wool, silk, linen, cashmere, mohair etc.  The toe and heel areas are also reinforced to provide for longer lasting socks, though as with anything, that will primarily depend on your lifestyle, how you take care of your socks and whether one of your prized socks happens to disappear within the dryer vortex. For this last reason and to preserve the quality in general, it is therefore inadvisable to throw these socks in the dryer… do so at your own peril!
Unlike other online stores, which typically offer free shipping with a particular minimum threshold to the order, HS Sweden further differentiates itself by automatically waving all shipping charges on any purchase of four or more of their products; otherwise a $4 shipping fee is added.
As usual, we have also included this BargainMoose exclusive in our coupons page for HSsweden.ca, which is an easy way to find all of their latest codes.
Do you have any HS Sweden socks? Share with us your feedback on them in the comments section!