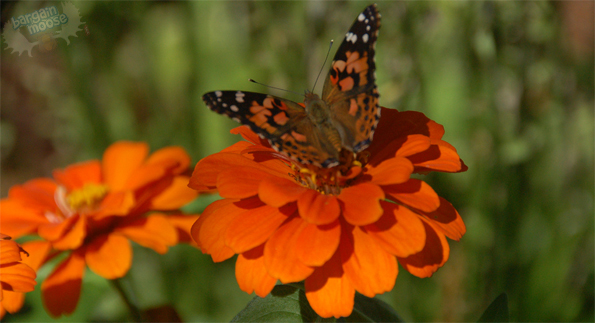 Want to buy some live goods (such as flowers and seedlings) from Home Depot Canada? Then make sure you use this printable coupon to get $10 discount on a $75 spend.
I can't really show you any examples of what to buy with this Home Depot printable coupon, as they don't seem to list the live goods online. Their online store only has the hardware and tools to purchase. But if you're interested in this type of thing, you probably already know the kind of items they sell.
I am really not green-fingered at all, I even manage to kill cactuses. But since we bought our first house last year, my partner has been very active in the garden. He's currently got some seedlings growing for chilis, pumpkins, potatoes, and a few other veggies that slip my mind right now.
We had a crop of strawberries last year – there were only a handful to eat and they were quite small, but they were delicious.
What are you growing in your home garden this year?
(Expires: 29th May 2013, thanks to nancy)