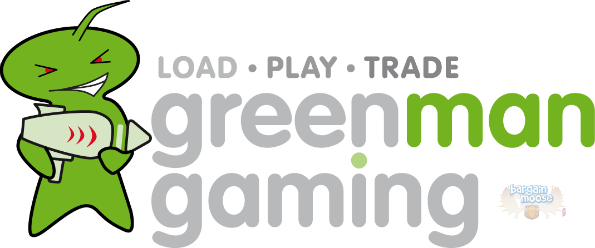 The only thing better than GreenMan Gaming's near constant 20% off coupons is the occasional 25% off coupon from GreenMan!
Click here to shop @ GreenManGaming.com now
Coupon Code: GMG25-J4B0D-FLH8M
Discount: 25% off
Expiry: 27th September 2013
GreenMan Gaming has a lot of sales and coupons. You can almost always find something there. Normally their coupons are for 20% off but right now, for the next couple of days, you can get 25% off! As usual, GreenMan says there are some games for which this coupon will not apply but I can't find any. I'm assuming they have to say that because they sell games by a four person indy dev team working out of a crate in Venezuela who are religiously opposed to the concept of coupon codes. I dunno. I should email them some day and find out. Maybe I'll do that next time. Or maybe I'll forget.
Right now the biggest game in the world is Grand Theft Auto V. It made $1 Billion (yes, with a B) dollars in a bit under three days and it hasn't even come out on PC yet. There are, of course, rumors all over the place, but it's looking like it will hit your computers some time in late November or early December. So what better way to prepare than to buy the Complete GTA Bundle! It includes GTA III, GTA Vice City, GTA San Andreas, GTA IV and GTA IV Stories from Liberty City. Five games for only $49.99… wait… hold on. Apply the coupon code and BAMMY WHAM!! Save $12.49 and it's now yours for $37.50. That's only only $7.50 each for some of the best open world games ever made.
Not a GTA fan? That's ok. How about you check out one of the best "rise from the ashes" games around? You can get Final Fantasy XIV: A Realm Reborn for only $22.50. That's $7.50 off of the original price of $29.99. Not too shabby huh? Even less shabby? Betting the game totally free. Check out that deal and if it works for you, do it. If it doesn't, make sure you get it at GreenMan for 25% off!
Check out all the GreenMan Gaming Coupons BargainMoose has to offer!