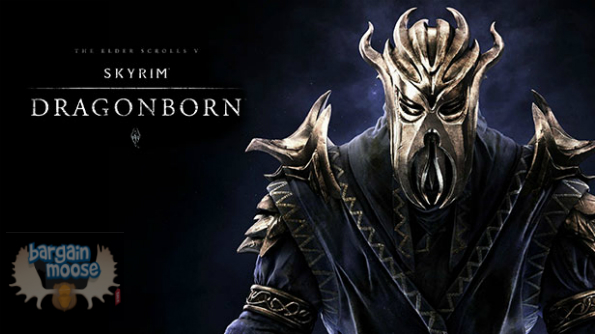 If you weren't sure about laying down the money for Skyrim's Dragonborn DLC, Green Man Gaming is giving you an opportunity to pick it up cheaper than anywhere else!
 Click here to buy Skyrim: Dragonborn @ GreenManGaming.com
oupon Code: GMG20-NT7TS-SY2RT
Discount: 20% Off Skyrim: Dragonborn (PC)
Expiry: Unknown
The DLC is normally $19.99 but the 20% off coupon code gives you $3.99 off so you pay only $16. That's a pretty good deal, I'd say.
So I did some poking around about this DLC to see if it is worth it to even buy it in the first place. I've seen a lot of cool videos and good reviews and, or course, a few mediocre ones. What I really wanted to know, though, was whether or not the DLC is worth it. I found a poll on the NexusMods forums asking just that question. The responses are about 5% no, 65% yes and 30% of people said they weren't sure but maybe later.
I want to do a bit of a deconstruction on the poll results. First off, the deconstruction is my unscientific opinion, I don't want any complaining! I'm watching you! The 65% of people who said yes are the people who just like the game and want more of it. The 5% who said no either didn't dig the game or don't think it's good enough to pay $20 for more of it. The 30% group, those are our people. To them it's a price thing. Indicating that they might get it later is essentially saying that they want to get it when the price drops. There aren't many other reasons to wait for it. That indicates to me that if this was cheaper, the percentage would look more like 90% yes. A 90% yes vote is good enough for me to get a game.
So if you're one of the 30% who don't think it's worth $20, use this coupon code and switch your vote to yes!
For more GreenMan Gaming Coupons, check out our Coupon Forum.