March 3
Today and tomorrow you can get a free PC game called Imperium Romanum: Gold Edition, for free when you use the included coupon code. Usually this game costs $9.99, so you save yourself some $.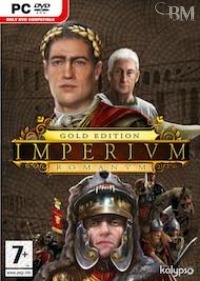 Get Imperium Romanum: Gold Edition free from Green Man Gaming
Coupon Code: G4EEN-MAN1M-P5R0M
Discount: Save $9.99
Expires: 4th, March 2011
About the Game:
Set in the time-honoured Roman Empire players will marvel at the incredible attention to detail, as they construct fortifications, build towers, gates and bridges, and pay for them with the new currency which has been implemented into the game for a challenging, enjoyable, and authentic quest to rule the World.
You will have to register a free account to 'buy' the game, but it is pretty simple. You will need to verify your email address however. I tested that the coupon works but since I don't have a PC I couldn't test how the game downloads.