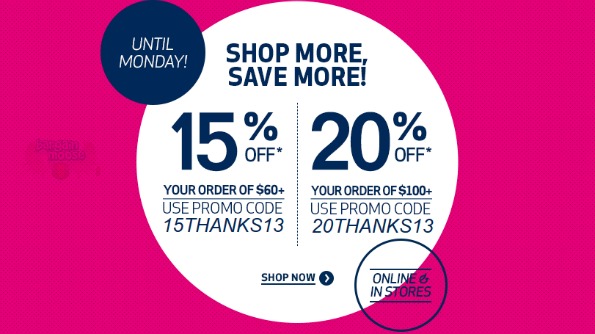 There are two new coupon codes out that will save you on your entire purchase over at Globo Shoes.  Save either 15% or 20%, depending on how much you buy.
Click here to shop @ Globoshoes.com now
Coupon Code: 15THANKS13
Discount: 15% off $60 or more
Coupon Code: 20THANKS13
Discount: 20% off $100 or more
Both of these coupons are good until Monday October 7th to use online.
The first place to check out is definitely the sale sections and the clearance sections.  In the Sale section, you will be able to save $30 on kids boots this weekend only.  In the Clearance section, you will find deals up to 50% off for the entire family.
As for the cost of shipping, you will get free shipping for all orders of $50 or more.  Since these coupons require you to spend that already, you will also get free shipping on all your orders with these coupons as well.
If you are looking for more Globo coupons, you will find them posted up on the coupon forum.