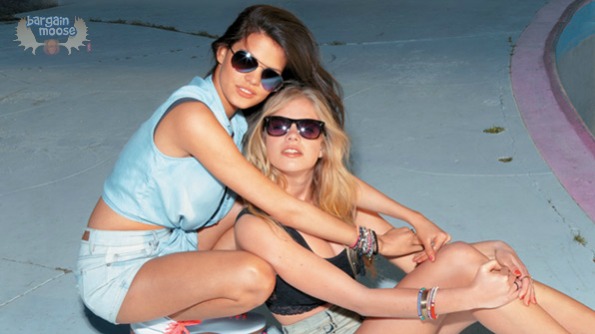 Bargainmoose has an amazing exclusive for you today. Get 20% off anything at Garage, plus free shipping, with promo code!
Click here to shop @ Garage.ca now
Coupon Code: BARGAINMOOSE20
Discount: 20% off and free shipping
Expiry: 24th June 2013
What's amazing about this coupon, which is available only this weekend, is that you can use it with all the other great sales. What's even more amazing is that you don't have to pay for shipping on top of it, meaning you can get some amazing deals and get them to your house for free!
All denim shorts are buy one, get one 50% off. These spotlight-stealing pop rock retro high waist jean shorts are very cool and are normally $34.90. If you want something a little tamer, check out these sleeping angel retro high waist jean shorts in such a soft colour, normally $34.90. Buy both pairs and pay only $41.88 for both!
Swimwear is also buy one, get one free. Since they sell two pieces separately, you'll basically get the top or bottom free, plus the 20% off. Unless you opt for a one-piece, then you'll get 20% off the price of one, but get two suits. If you like leopard print, the bottom is $19.90, the top is also $19.90. You'll pay only $15.92 for both pieces. Sweet!
Check the Bargainmoose forum, which is filled with exclusive coupon codes you can't get anywhere else, like this one for Garage.