February 14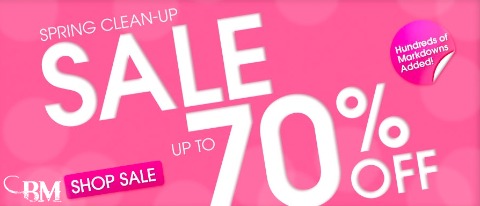 I'm not sure who told them it was spring, but Forever 21 is sporting quite the sale! They have massive amounts of clothing discounted up to 70% off.
They have shirts as low as $4.99 like this Ruched Turtleneck Top and this Striped Mesh Top. The Basic Casual Tee is even cheaper at only $2.99.
Skirts you can find at the fabulous price of $5.99 like this Starlight Maxi Skirt. You can get a Ravenous Pleated Chiffon Skirt for only $6.99 as well.