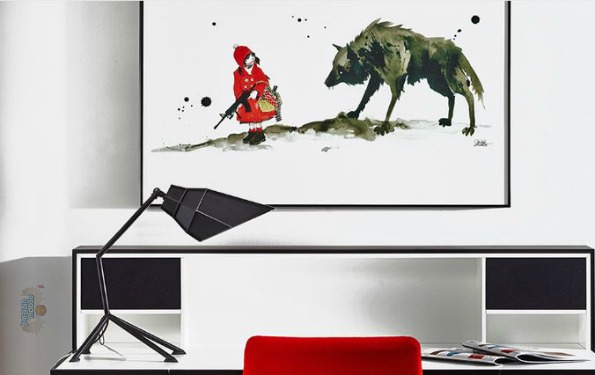 Eyes on Walls sells urban art prints, canvas, apparel, and more from local Canadian and other artists. They are a brand new company to Bargainmoose so please check them out! Currently they have a coupon code for 20% off your order.
Click here to view Eyes on Walls Canada now
Coupon Code: CRISPY
Discount: 20% off
Expiry: Unknown
Eyes on Walls may be new to Bargainmoose but I have known about the company for a while. I have three pieces of art on canvas by Canadian artist Camilla D'Ericco and all of them are from Eyes on Walls (though through Beyond the Rack). I can vouch for the quality of their work! I can also vouch for their selection, and I have cross compared them with other websites (like Art.com) that sell the same artists and, at least for the artists I have looked at, they have prints I can't get elsewhere.
For example, referring back to my favourite artist again, it is very hard to find the Black Rabbit Kaleidoscope print anywhere else but on Eyes on Walls. It happens to be one of my favourites because the girl is wearing a mask and I collect masks. I would love to get this on museum mounted canvas in a 24 x 32 inch size which costs $180. With the coupon code it would reduce the price to $144. There are so many different sizes and options you can choose: wall blocks, fine prints, canvas mounts, wall murals, and more!
Standard shipping is $8.95 an order.
For this and any future Eyes on Walls coupon codes check out the forum.