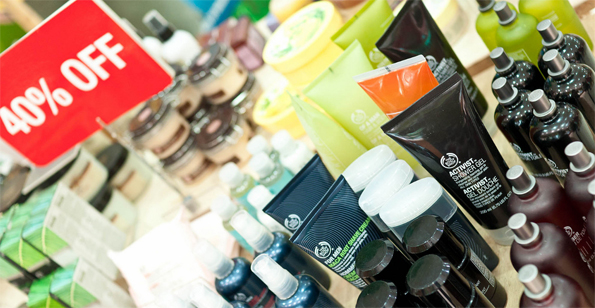 The Body Shop Canada have sent us a great exclusive offer, which you can print and then use in-store, to get $10 discount on a $20 spend! Here are all the details:
The full terms and conditions can be seen on the above printable coupon, if you want to read them, as there are a couple of exclusions; such as it doesn't apply to gift cards or charitable items, but it does work in conjunction with the SPC card and with Love Your Body discounts.
I am not 100% sure if they're going to have the same prices online as in-store to show you a few items, but I want to highlight a few of my favourites.
This hemp intensive hand butter is one of my top picks for hand moisturising. I find that I have very dry hands, sitting in front of the computer all day. I keep a tub of this on  my desk and use it whenever I feel my digits starting to get very dry. The hemp smell can be quite strong though, so it wouldn't be to everyone's taste – have a sniff when you go in-store to see. The price of this hand cream starts at $15 for a 100mL tub.
I also adore ANYTHING strawberry from The Body Shop Canada. If you're looking for a gift for me, give me pretty much anything strawberry from there, and I'm a happy bunny. Well, don't give me the bar of soap… who uses soap any more?
So anyway, print it out, get in-store, and save a few bucks.
(Thanks to Audio Visual Junkie)