September 14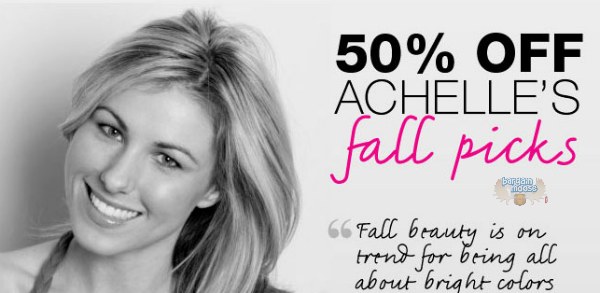 ELF Cosmetics has 50% off a selection of ELF products: selected by Achelle. All products on the page linked to below will be reduced by 50% when you enter the coupon code, also listed below.
Discount: 50% off
Coupon Code: PICKS
Expiry: 19th, September 2011
Some of the stuff which is pretty cool includes Body Shimmer (Was $3 | will be $1.50), Blemish Kit (Was $8.00 | will be $4.00) and this set of 3 nail polish (was $3 | will be $1.50).
ELF is US so the shipping is rather expensive, try paying with Paypal and combine orders with friends and family.