January 5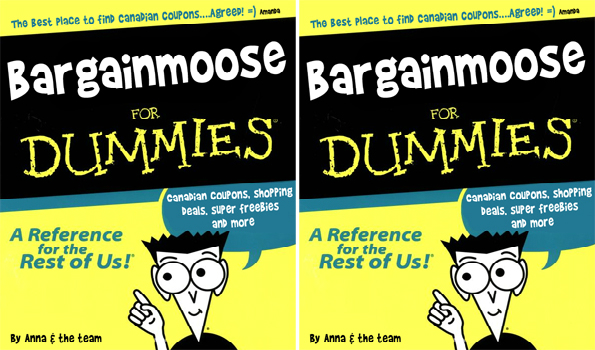 Stop being a dummy and get 20% off "For Dummies" books at eBooks.com!
Click here to save on "For Dummies" eBooks @ eBooks.com now

Coupon Code: ForDummies20cp
Discount: 20% off For Dummies eBooks
Expiry: 11th January 2014
I bet every time I've ever written an article about "for Dummies" books, I've said something like "Stop being a dummy" in the intro.
Of course, you can legitimately stop being a dummy in tons of subjects with these "For Dummies" books. It's not just "Windows For Dummies" or "Gardening for Dummies" anymore. I tested this coupon code with a book called High-Powered Investing All-in-One For Dummies. That's pretty intense and specific for a "For Dummies" book.
I think that book goes to show that these books aren't really for dummies as much as they are for novices. My grandfather, who was not a dummy at all, but rather a fairly savvy businessman in his day, had a bunch of these dummy's guides to help him use his computer. He was a businessman when, if you wanted something typed up, you asked your secretary to type it for you. If you needed some information, you got a book out at the library. So, when computers started coming to the home, he was behind. He taught himself how to use a computer basically by reading these books, from what I can tell. If you're looking at one of these books and thinking "I'm not a dummy, why would I get a book for dummies?" just replace the word dummies with novices.
Guitar for novices, poker for novices, Windows 8 for novices. You're not dumb, you just don't know yet, right?
Get more eBook deals on our eBooks.com Coupon Codes page.