April 11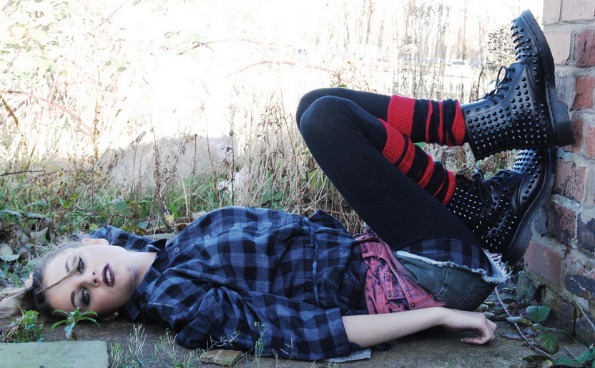 Oh my lordie I might just have to buy another pair of shoes. Dr Martens Warehouse has graciously given us a couple exclusive coupons that will give you an extra 10% off orders under $100 and an extra 15% off order over $100.
Click here to shop @ Dr Martens Warehouse Canada
Coupon Code: BARGAINMOOSE10OFF
Discount: 10% Off any order under $100
Coupon Code: BARGAINMOOSE15OFF
Discount: 15% Off any order of $100+
Like seriously, heart be still! I blogged about Dr Martens Warehouse for the first time nearly two weeks ago and you can check out that post for my impressions on the brand. This post is all about the deals!
If you know my love affair with plaid than you could have pretty much predicted I would pick out these Drench Red Stewart Tartan Rain Boots. Yes, Dr Martens makes a vulcanized rubber boot that has the same Dr. Martens esthetic and keeps your feet dry while you are splashing in mud puddles. Originally $149.99, they are on sale for $79.99. After the first coupon code they come down to $71.99.
I nearly had a heart attack when I saw these ShoreDitch in multi colour with a Hello Kitty on them (OMG) and so many other familiar faces! The only thing keeping me from purchasing them is they are not available in my size. Originally $164.99, they are now on sale for $81.99. After coupon they come down to $73.79.
For the men, I am loving this Brock boot with the buckle detailing at the top and the rich brown leather. Originally $214.99, the boot is on sale for $106.99. You can use the second coupon on this boot which brings the cost down to $90.94.
Be sure to consult the size chart to convert between UK and US sizes. Also, enjoy free shipping on all orders!
For these and any future Dr Martens Warehouse coupon codes check out our forum.
(Image credit: University of Salford Press Office)