January 24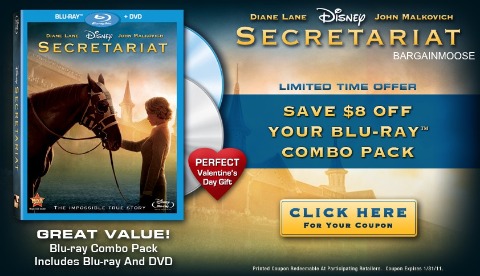 Disney Rewards has a $8 off printable coupon for anyone wanting to get the movie on Blu-Ray. It is for the Blu-Ray DVD combo. I have never seen the movie, but it is about horses, and racing.. I think!
If you are a member of Disney Rewards you just need to login and print your coupon, if you aren't a member you can really easily sign up. Disney Rewards is a great way to get coupons on the movies you love. It has about 63% on the Tomato meter on Rotten Tomatoes, but 78% with the audience! Both rather good scores for RT!
Blockbuster does accept these coupons btw!