September 22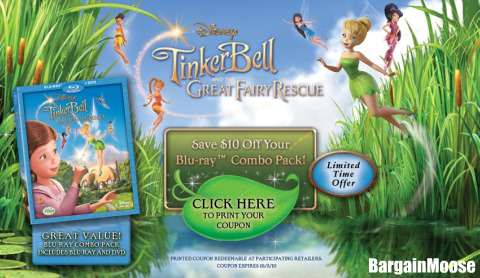 Here is another printable coupon offered by Disney Rewards (so if you want to print it you will need to sign up). It is for the Disney DVD about to be released "Tinker Bell and the Great Fairy Rescue." This coupon is specific to the Blu Ray Combo Pack and will get you a whole $10 off!
As previously noted; if you have never done this before you will have to:
sign up for Disney Rewards
download some software to print the coupon
All fairly simple.
I have redeemed these coupons before at Blockbuster with great success.
The coupon is available till October 2nd 2010 and all coupons expire October 3rd 2010.