April 10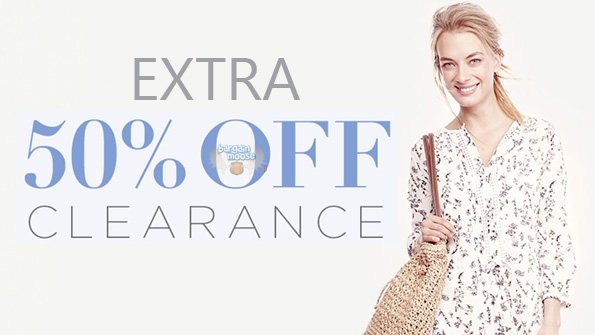 Club Monaco has just released an incredible promotion for an additional 50% off all clearance items! Simply head over to their sale section and make sure to click "clearance" on the left-hand side to have a look at all the styles you can save even more on!
Click here to shop @ ClubMonaco.ca now
Coupon Code: SPRING50
Discount: Extra 50% off clearance
Expiry: 13th April 2014
As I have mentioned numerous times before, I love sales on sales (when discounted merchandise is reduced even further) but there is a major drawback to those and that's in the sizing department.
I'm sure all of you moosers have been disappointed more than once, whether at the mall or online, about not finding your size in a fantastic piece. Well not to sugarcoat anything but that's exactly what might happen if you click on the link above. However, and this is where a major disclaimer comes in, there is also a chance that you actually score a fabulous deal in your size — you just never know and just like at a Winners, you're going to have to dig around a little to see.
You could for instance grab this cute Stacey sweater tank for just $14.50 instead of its reduced price of $29 (reg. 98.50). It may be 50% off the discounted price but it actually comes up to a whopping 85% off the original price. Although pricier, the Valera cashmere sweater is the one that I would totally want to rock outside. Regularly priced at $279, it was further reduced to $199 and can be yours for just $99.50, which is 64% off its original price — a pretty amazing deal for a 100% cashmere imported sweater that is sure to last you a good number of years.
Be sure to reach the $150 minimum threshold for free shipping to avoid any unnecessary fees. Don't forget to check our forum for more Club Monaco coupon codes.