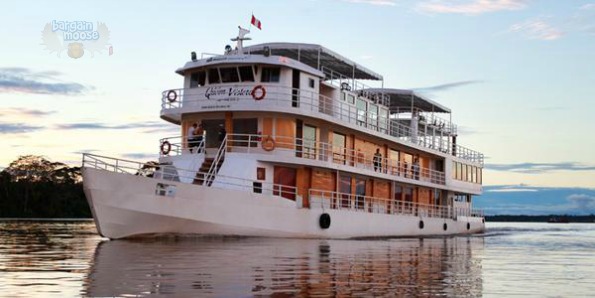 G Adventures is a company my husband and I have been eyeing up for a while. They currently have 20% off select Amazon adventures in 2014.
Click here to view the current Amazon trips @ G Adventures now
Coupon Code: G14EBBAMZ20
Discount: 20% off select 2014 Amazon trips
Expiry: 31st December 2013
This coupon is good for select Amazon Riverboat Adventures, which last nine days. It totally does not say which departures this coupon will work for, except that they must be in 2014. I found some dates in January for around $1875 that should be much cheaper after this coupon is applied.
If you love traveling and want to do some of your travel through an agency like G Adventures, I highly recommend looking at their promotions page. While 20% off + is on the rarer side, they often have deals for up to 15% off. They also have last minute deals for the impetuous traveler.
For any future travel coupons, check out the forum.