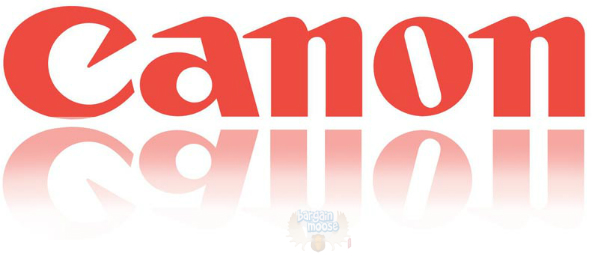 Need accessories for all your awesome Canon gear? Get them for less with this exclusive coupon code from BargainMoose!
Click here to get some awesome accessories for your Canon gear @ eStore.Canon.ca now
Coupon Code: MOOSE15
Discount: 15% off accessories
Expiry: 30th September 2013
Canon has a ton of great products including printers, point-and-shoot cameras, dSLRs, camcorders, professional camcorders and others. However, a lot of their great stuff can be made better or easier with accessories. Some of them need accessories to continue to function. There is nothing more annoying than to drop a bunch of money on an awesome new camera or lens only to have to turn around and drop more money on an accessory.
This 15% off coupon can help with that. You can get tons of accessories. For your printers you can get ink. Have an expensive camera lens? Pick up a case for it, or an extender, or replace that missing lens cap, or even get a lens hood to block out some light. Maybe it's a new HD camcorder; You'll want a bag to carry it around in, possibly a monopod or tripod to set it up on. There are tons of cool accessories and add-ons that you can pick up, and they have them for tons of products.
I'm getting my wife a new camera for Christmas, but if I wasn't, I would probably pick her up an extra battery for her old Canon point and shoot. It's getting a little old now, so the battery is lasting less and less each time she pulls it out, it seems.
Make sure you keep an eye on BargainMoose's Canon Canada Coupon Code page for more deals!