October 9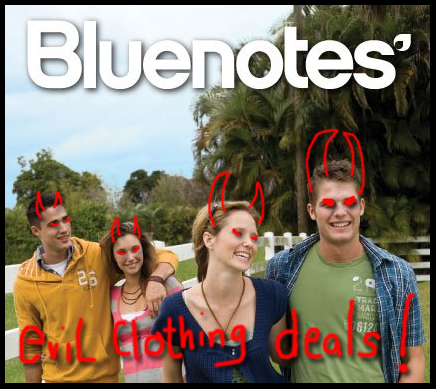 Here we have a great printable coupon for use in-store @ your local branch of Blue Notes Canada. All you have to do is print it out and take it with you the next time you go clothes shopping.
Where: In store @ BlueNotes
How: Print coupon from blnts.com
What: 15% discount
When: Expires Dec 31st, 2008
Here's a screenshot of the terms and conditions for you to check out:

I've got quite a few tees and capris from Blue Notes clothing, I really like some of their ladies clothing, cheap and comfy. Plus, this coupon lasts until the end of December 2008, so would be really handy just to print it out, pop it in your purse, to keep it to hand if you are in store and see something that catches your eye.
- Anna