September 28
Posted by
Anna Waters
on September 28, 2009 at 12:00 PM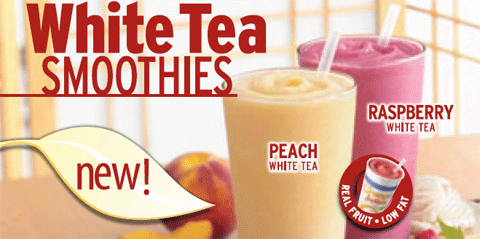 If you would like a buy 1 get 1 free coupon for white tea smoothies @ Orange Julius, check this out:
You can print it out and take it in-store with you. The free coupon expires on the 31st October 2009.
I've never actually tried a "tea" based smoothie, it doesn't really grab me. I always think that smoothies should contain lovely ingredients of fresh and exotic fruits – not tea!!