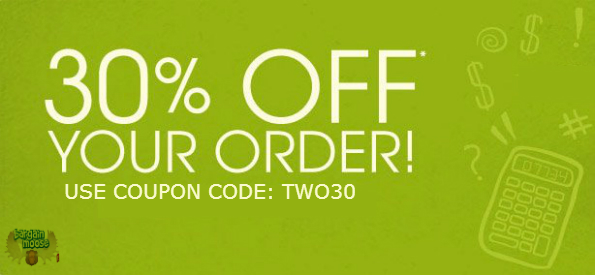 CafePress is back with another coupon code for 15% off the whole store all week long!
Literally as I was writing this, the flash deal popped up, so I'm going to go with the 30% off instead of the 15% off, if that's okay with you fine people.
Click here to get 30% off @ CafePress.ca now
Coupon Code: TWO30
Discount: Save 30%
Expiry: 24th July 2013
Seems like Cafe Press has a lot of good coupons lately. Or, maybe they always have, and I just didn't notice. Either way, they have another great one here. I don't see any limits on the coupon, so I'm gonna say the 15% 30% discount is available on everything.
I think CafePress, for a lot of people, and certainly for me at first, is a place where you get your company logo put on t-shirts and thongs. While that is true, there is so much other stuff available. I just now noticed that they have posters. I'm definitely up for a BargainMoose poster. I wonder if my wife will let me hang it in the bedroom… probably not. Well, maybe she'd be a bit more accepting of this beauty (at the risk of getting a little political here) if, say, I purchased it as a framed print or on a canvas. And if she still says no, I'll just buy a wall decal and stick it to the hood of my SUV.
Shipping depends on what and how much you buy.
Hey, this seems like a good venue for a national debate. Gun control: discuss amongst yourselves in the comments below! Or, tell me what you're gonna get with your coupon. Either way.
Visit the Bargainmoose forum for more CafePress coupons!