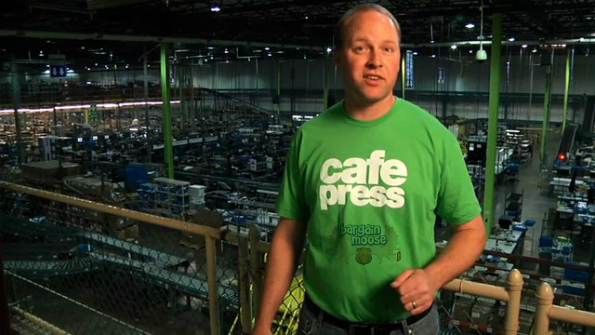 Get 20% off everything a CafePress Canada and a possible bonus discount at the end of the article!
 Click here to shop @ CafePress.ca now
Coupon Code: JUNE20
Discount: 20% Off
Expiry: 30th June 2013
I did a CafePress coupon just a few days ago but it was only for 15% off. If that wasn't enough for you, you can get 20% off with today's coupon code and of course there is a huge potential savings with the code at the end of this post.
I think a lot of people go to CafePress for two reasons. One is to get merchandise from their favourite media properties like The Big Bang Theory, The Walking Dead or Star Trek. The other is to support things they like. I'm talking about a favourite video game blog or podcast that puts up their own swag shop on CafePress. It's always cool when someone asks what that logo on your shirt or mug is and you get to tell them about your favourite podcast.
I think something that a lot of people miss is that you can customize stuff on CafePress with your own images. It can be a picture of your family on your coffee mug or it can just be a cool design you drew and wanted to put on your iPhone case.
BONUS ROUND!
Coupon Code: BYEJUNE
Discount: 75% Off Select Items
Expiry: 30th June 2013
This coupon will give you up to 75% off SELECT items. The problem is that I can't find which items are selected. So anything you buy, try this coupon first. You may be surprised with a 75% discount!
For more deals from CafePress Canada check out our Coupon Codes!
What would you like to customize your gear with? Let me know in the comments below!