June 12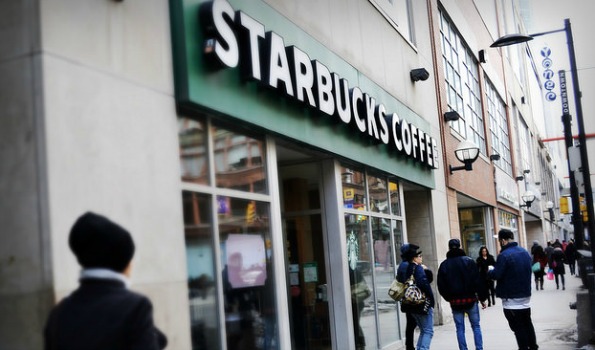 **BUMP!!! This deal is on again and it sells out quick!**
Quick post! Groupon has brought back their deal for Starbucks eGift cards. If you buy a $5 Starbucks gift card, you'll receive a $10 one!
The Groupon site says that there is a limited quantity available. If you want one of these Starbucks eGift cards, don't wait until later in case they sell out. There have been over a thousand Starbucks gift cards bought already at the time of writing this post.
This is always a super-popular deal from Groupon, and they usually sell tens of thousands of these deals. It's handy because everyone knows Starbucks, and most people probably live pretty close to a Starbucks location, and these Groupons can be used anywhere. I've bought it many times in the past, very useful for some cheap summer frapucinnos!
I see in the small print that these gift cards can also be used at Teavana stores, I hadn't noticed that before. That's a good deal for those of us who prefer tea to coffee.
The gift cards are good through to the end of 2015, so you have plenty of time to make use of them.
(Expires: Unknown)