December 31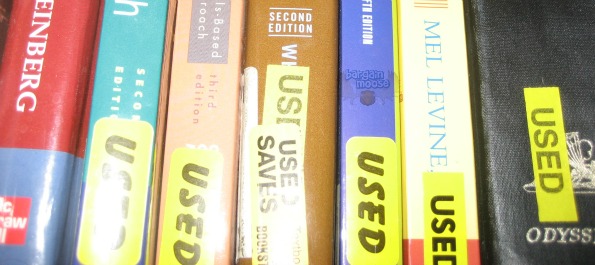 Bookmob Canada is currently my favourite textbook rental place because their selection and prices are generally the best. This semester I ordered a grand total of (gasp) 15 books from them! So you can believe that an extra 5% off is pretty valuable!
Click here to rent textbooks from Bookmob Canada
Coupon Code: LETITSNOW
Discount: 5% Off
Expiry: Unknown
It is also easy to buy the books you want to keep at the end of your semester – if you have found one particularly useful or you really enjoyed one. As an English major the majority of my books aren't exactly textbooks – in fact many of my school books are novels. I rent them all and save tons of money by doing so. If I end up liking one or two – I will then buy them (for pretty much the difference) and all is well. I love renting my textbooks and wished that all textbooks were available to rent!
There is a $6.99 flat shipping rate, or free shipping on orders of $150+. Free return shipping.
Be sure to use this Bookmob Promo code and always check out the forums before placing an order.