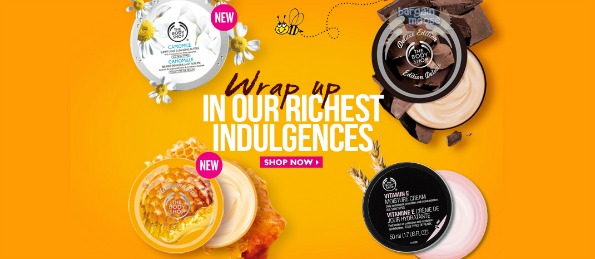 Get on to Facebook to get your $5 off coupon for any $20 purchase in-store at the The Body Shop.
This is a pretty sweet deal to get. I love coupons that give you a large amount off of a small amount. Getting $5 off $50 is nice, but sometimes we don't want to spend $50. A spend amount of $20 is definitely nicer, especially at The Body Shop, where you might only want one or two small things, and everything is pretty affordable already.
I assume they are doing this coupon to promote their new Honeymania products, which sound ultra-luxurious. Honey is so good for you, on the inside and out, so these products seems like a must-try for me.
I'm also going to assume you'll just click offer, print your coupon or show it on your smart device to get your $5 off.
Don't forget to stop by the forum for all your Body Shop coupons, printable and online.