January 4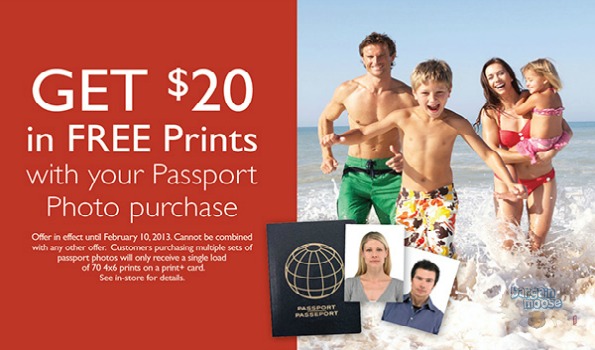 Get your passport pictures done at Blacks and get a Print+ card with a $20 value on it.
Go to any Blacks store and purchase a set of passport photos (where they take your picture the correct way for your passport) and get a Print+ Card already loaded with $20. This card can be used for any size prints and it never expires, which is incredibly useful if you have a year of pictures to print and you don't know when the next time will be that you'll have time to print (like me)!
You can print your photos in-store or upload online and you have your choice of three print sizes: 4×6, 5×7, or 6×8. The $20 card can get you 70 4×6 prints. This is an awesome deal if you need passport pictures done. You can't beat a free gift!
Expiry: 10th February 2013