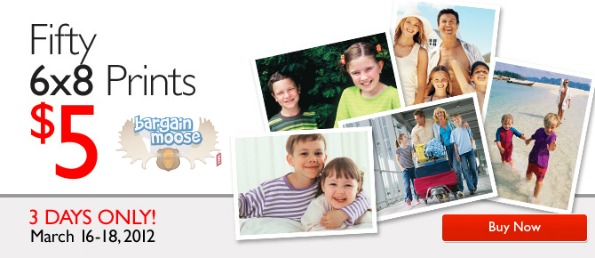 This weekend at Black's Canada, get 50 6×8 prints for only $5! There is no coupon code needed.
The regular price of a quality 6×8 print at Black's Canada is $0.39. With this three-day deal, you'll save $14.50 when you buy 50 prints! For $11.24 (reg. $14.99) you can also get a 6×8 photo album to store up to 100 of your photos.
When you order your prints online, you can choose to have them ready in store in about 1 hour or you can have them delivered right to your home.
Expires: 18th March, 2012