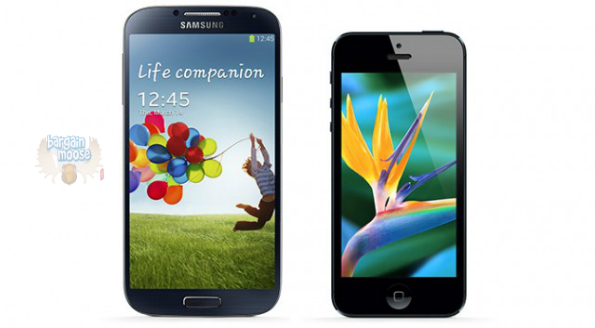 Statistics show that if you own a smartphone or tablet, it's more likely to be a Samsung or iPhone than anything else. Get a case for your super popular phone at Black's Canada!
 Click here to get your new phone case @ Blacks.ca
Coupon Code: GIFTS4DAD25
Discount: 25% Off Samsung, iPhone and iPad Cases
Expiry: 16th June 2013
Samsung and Apple are the kings of mobile devices. They make the best, they sell the most. There is a problem with both of these phones though: they're fragile. They're fragile in different ways though. Samsung phones are fragile like knee pads are fragile. If you fall, the knee pads are going to get scratched up. They still work and if you don't like that they are scratched, you buy a new one. If your Samsung phone gets scratched, it's probably going to be on the removable plastic back. You can buy a new one and toss the old one. The iPhone is like a diamond. It's pretty but if you damage it you need to buy a new diamond. You can't just replace a part for a few bucks. Same thing for iPads but to a lesser extent.
But regardless of which phone you have, you should protect it. Black's has tons of great cases and they are all 25% off with the coupon code above! For more deals from Black's check out our Black's Coupon Codes!
Shipping varies, depending on your location.
Do you have kneepads or a diamond? Is that the weirdest way to represent phones? Find out next week! … or in the comments. Yeah, leave a comment below!