October 30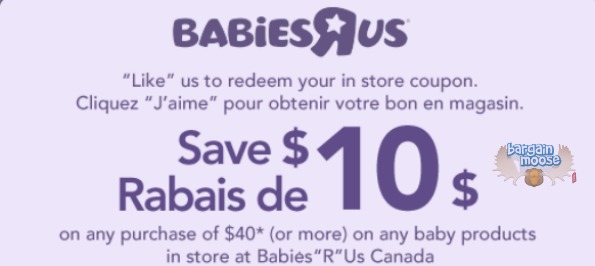 Do you like Babies R Us? Show your love for them by "liking" them on Facebook. Your reward will be a printable coupon to save $10 off $40!
You can use the coupon on anything in store except for food, formula, diapers, gift cards, and the buyer protection plan.
Anyone with babies or kids will know how much time and money you will spend at Babies R Us! Any kind of savings you can get is appreciated.
The coupon will expire 30th  November, 2011. There is a limit of one coupon per transaction.