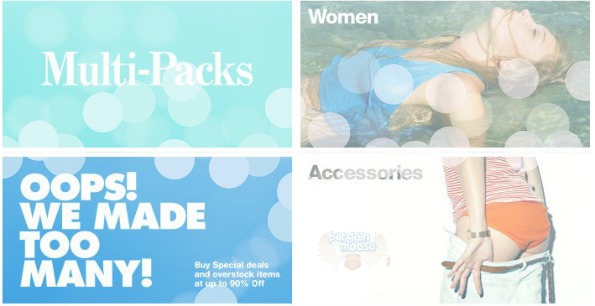 Sales are fabulous, but what makes a sale even better? A coupon code you can put on top of sale items to make those discounts even deeper. American Apparel Canada has just such a coupon code for an extra 20% off sale items.
Click here to shop sale @ American Apparel Canada
Coupon Code: SALE2013
Discount: extra 20% off
Expiry: 7th August 2013
This coupon is even valid on sale multipacks… fancy that. No regular coupons are valid on multipacks, so this is pretty sweet. I checked out the Stripe Calf-High Sock (5-Pack) that was $50 and is now $30. After coupon, it came down to $24. It also worked on this Fine Jersey Short Sleeve V-Neck (7-Pack) that was $175 and is now $140. After coupon, the every day of the week and weekend shirts come down to $112.
Just a warning: totally not applicable on sale vintage. They have some really nice items in the vintage area (an XS Lacoste skirt to die for) but this coupon will not work on vintage. Avert your eyes!
Enjoy free shipping on all orders of $50 or more. Orders under $50 are subject to an $8 shipping fee.
For this and other American Apparel Coupon codes, visit the forum.