June 4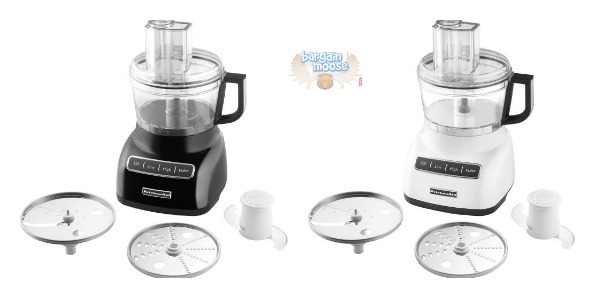 If you are in need of a new food processor, Amazon Canada is offering a KitchenAid 7-Cup Food Processor for $99.99 (Reg. $149.99).
At 33% off this is a pretty good buy for the well known brand KitchenAid. We have a 12-cup KitchenAid Food Processor and it runs pretty well (my husband mainly uses it). The only thing he has had difficulty figuring out is the safety mechanism on it. If the bowl isn't on proper, or the lid isn't locked in place properly, the machine will refuse to run. Though this can be frustrating at times i think it is a great safety feature to keep you from recking the machine and to prevent you from getting hurt.
The only thing I don't like about our food processor is the size. I think the 7-cup would have been far better than the 12-cup.
Expiry: 5th, June 2012