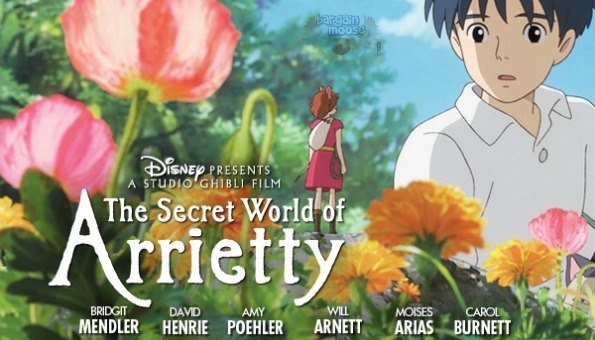 Save $8 when you purchase any two of the Studio Ghibli Blu-ray/DVD Combo Packs listed through the link below, including The Secret World of Arrietty, which was recently released.
Discount: $8
Coupon Code: ARRIETTY
Expiry: 22nd, June 2012
The Secret World of Arrietty is on sale from $44.99 down to $26.99, 40% off! Nausicaa of the Valley of the Wind is on sale for $25.99 (42% off). Then you can add on this sweet Amazon coupon code and get an extra $8 off the two bringing your total price down to $44.98. That is the same as the original price of 1 of those movies!
I want to buy The Secret World of Arrietty, however I already have the others included in this sale so this coupon doesn't do me much good. (All Amazon Promotional Codes here)