June 5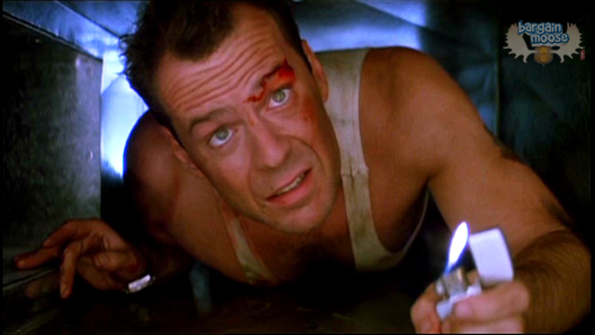 Yippee-ki-yay Moosers! Amazon.ca has discounted the Die Hard 25th Anniversary collection set by 75%! For a limited time, you can get it for just $17.49 instead of $69.99.
I can guarantee that almost any father is a huge Die Hard fan and most importantly, is a die hard fan of Bruce Willis. Along with tons of bonus features, this collection comes with the following 5 discs:
Die Hard
Die Hard 2: Die Harder
Die Hard with a Vengeance
Live Free or Die Hard
Decoding Die Hard
The Die Hard franchise is an absolutely iconic one and to get all of these movies such as low price is definitely a steal and one that you don't want to miss, especially since they're of Blu-ray quality.In fact, this review sums it up the best:
A "must have" for any true Die Hard fan. Just the right balance of fast action, adventure, violence, and humor.
The only hitch is that this collection doesn't include the latest film in the series: A Good Day to Die Hard. Luckily, a DVD and Blu-ray combo of A Good Day to Die Hard is currently on sale for just $11.49 (reg. $41.99), which is a 73% discount!
Since shipping is only free on orders over $25, be sure to add a filler item. There are plenty of discounts on movies and TV shows right now, such as the Bond 50 Blu-ray 23-film collection set for 70% off. At just $89.99 (reg. $299.99), it comes with all of the Bond films from Dr. No to Skyfall, along with a bonus disc with Skyfall videoblogs, videos on the World of Bond and much more.
Even the final season of Breaking Bad has been reduced to just $25 instead of $55.99 (55% off). A spectacular show like no other, if you haven't watched it yet, then you definitely need to get cracking on it, especially since you can get season 1 for $15 (reg. $26.99), season 2 for $14.84 (reg. $26.99), season 3 for $15 (reg. $26.99) and season 4 for $10 (reg. $45.99).
(Expiry: Unknown)