December 6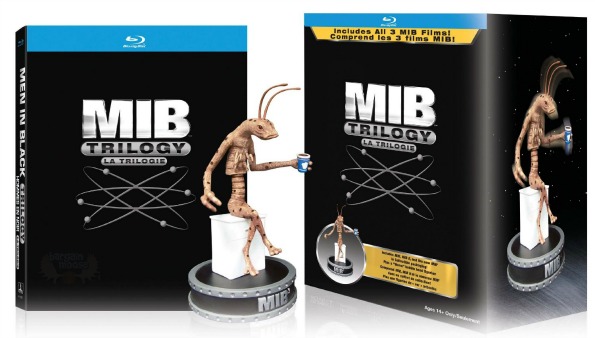 This is an awesome set just released at Amazon on November 30th! Get the entire Men in Black Trilogy: Limited Edition Collector's Set + Figurine (Bilingual) in Blu-Ray for only $54.97. That is 43% off the original price of $95.99.
I totally enjoyed the first MIB, but haven't seen the others.  Have you? If so, what did you think?
You get a worm bobble head figure – drinking coffee with your MIB Trilogy. Personally I think it is kind of creepy, but I know a lot of guys would like it.
The packaging is really nice and sleek. This product has no reviews yet because it is so new! However, any fans of MIB would be happy to find this under their Christmas tree. Entertainment and a top all in one.
Expiry: Unknown