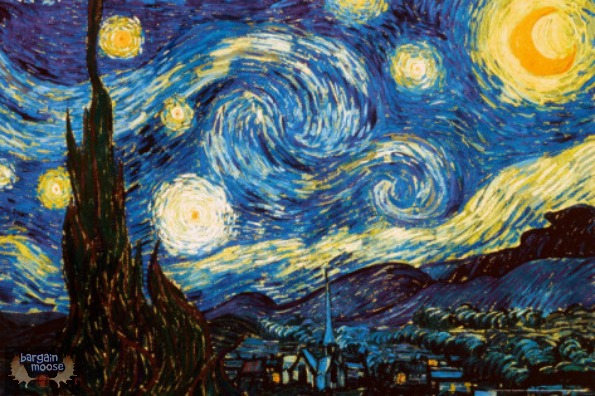 All Posters Canada has given us a brand spankin' new Exclusive promo code for 15% off all regular priced items, along with FREE shipping when you spend $20 or more!
Click here to get some sweet new art for your home @ allposters.ca
Coupon Code: FSMOOSE20
Discount: 15% Off and Free Shipping on a $20+ Spend
Expiry: 28th March 2013
With over one million images, All Posters Canada is definitely the place to shop if you're looking for some new artwork. Their selection of posters and prints is vast, and if you're looking for something particular, chances are they will have it.
I love art. Yesterday, my 14 year old niece was over, and she commented on how many paintings I have hung up in my apartment. Granted, most are ones that she or I have painted, but nonetheless, there is not a whole lot of empty space on my walls!
Abstract art is something I have always been a huge fan of. There are so many interpretations that can be made, and each individual can see something different. I really like this Improvisation No. 31: Sea Battle Premium Giclee Print by Wassily Kandinsky. The colours are amazing and there is just something about it that intrigues me. Regularly priced at $93.99, get it for just $79.89 with the extra 15% discount.
After recently re-decorating my living room in a black and white theme, I am on the lookout for some new art to match. This Dogwood Blossoms print by Steven N. Meyers is something I would consider buying. And at $23.79, after the promo code is applied, I may just do that!
To test how much I would save on shipping, I added the Dogwood Blossoms print to my cart, and to ship to Saskatchewan, it was $6.98. So along with saving you 15%, this coupon code saves you a nice chunk of change on shipping as well.
For more All Posters coupons, take a look in our Coupon Forum.