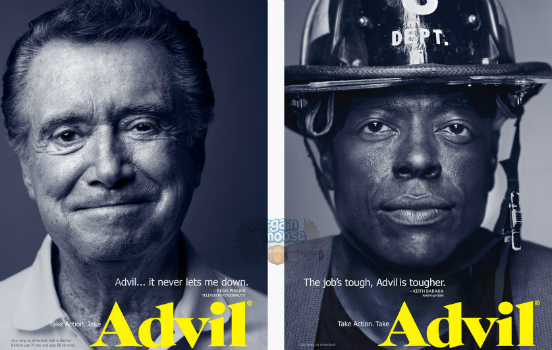 Save $2 on select Advil products with this printable coupon.
I don't generally like taking medication. Prescriptions are fine, but I've never liked taking anything for a headache or flu. Advil, though, Advil is my exception. I love Advil. I take the extra-strength liquigels for everything. It's also one of the only medications I give to my kid.
The link above gives you access to four different printable coupons. They give you $2 off the following products:
Any Children's Advil product
Any Adult Advil Cold & Flu or Advil Cold & Sinus Product
Any Adult Advil Product
Any Advil Nighttime product
That's pretty much the whole range of Advil products. This would be a good one to print out and stuff in your pocket or purse for next time you happen to be at a grocery store or pharmacy.
(Expiry: Mine was for 27th August 2013, but I think it may be a rolling date, in that if you print it off tomorrow, it'll be for 28th August 2013. I'm not 100% sure and I won't be able to test until after this post is out.)