What is Bargainmoose?
Bargainmoose is a Canadian shopping community, where people can get together to find and share the hottest deals and coupons. Every day, we find the best offers in the Canadian marketplace and blog about them. We write about everything from online coupon codes to Canadian freebies. Over on our hot deal forums, Canadians share all the best deals they can find, using their eagle-eyed shopping talents to benefit the whole community.
Here on Bargainmoose, we hope to save you as much money as we can!
Staying informed
We recommend that you subscribe to the daily Bargainmoose email updates so you can stay informed about all the best deals. Alternatively, you can subscribe to the Bargainmoose RSS feeds in the reader of your choice, or just pop on to the blog and check in on a daily basis.
BEWARE – some of the deals may be very popular and only last a matter of hours (especially the freebies). I'd recommend checking in on the main website often, to make sure that you get the best deals.
About the authors
Here on Bargainmoose, we've got a super team of people who write up the best Canadian deals for the Bargainmoose blog, and pen interesting articles on money-saving advice. Here's a bit about each of them: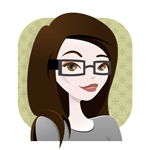 Anna: Owner
Anna is a work-at-home mom to two little girls. She started Bargainmoose with the simple aim to be a super resource for Canadian coupon codes and deals, as she was already a shopaholic. Anna likes to dabble in video games, digital photography and is an avid sci-fi fan, be it in the form of books or movies.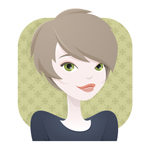 Avigayil: Senior Writer Moose
Avigayil has expensive tastes but has a penchant for hunting down super-bargains on brand-named items. She conducts roughly 90% of her shopping online, and never buys anything at retail value. Her hobbies include photography, fashion, shopping, shooting, arguing, and reading. Avigayil is working towards a BA in Psychology, and she currently resides in Edmonton, AB, with her husband Daniel and two cats, Ghost and Champagne.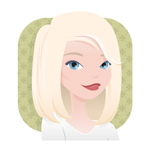 Eva: Writer & Editor Moose
Eva is a writer and editor who lives in Southern Ontario, and she is also the busy mom of three boys. Her passions include cooking, eating, exercising, entertaining, reading, writing, photography, and her new obsession with pinning. Life as a WAHM is a hectic whirlwind of playgroups, writing, budgeting and chauffeuring, with lots of hugs and kisses in between. Eva is always trying to get a deal or make some money!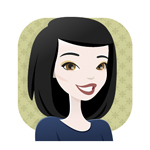 Clare: Writer Moose
Clare is a 20-something Vancouverite who has a passion for saving money and being frugal. Clare writes a weekly article on Bargainmoose on anything and everything to do with saving money, no matter what the subject is. Clare loves sharing her tips on saving money with Bargainmoosers. Along with her passion for personal finance and all things to do with saving money, she is also passionate about her family and friends, travel, and of course, her pet pug.


Do you think you've got what it takes to be a super deal-hunter and join the Bargainmoose team? We might have a role for you – drop us an email.
How Bargainmoose is funded
Bargainmoose is financed in 2 ways:
1. Affiliates
A few merchants are known as "affiliates," which means Bargainmoose gets a small percentage commission if you click through and buy from them. Whether or not a merchant is an affiliate in no way affects which deals are posted on Bargainmoose.
2. Advertising
You may see a few small adverts over in the sidebar to the right hand side, in the form of exclusive Bargainmoose coupons. A number of these may be paid adverts. These are the only paid adverts on Bargainmoose, all other blog content is editorial only. You can read more about Bargainmoose advertising here. Adverts do not affect the daily Bargainmoose content.
We're here to find the best deals for you guys, and if Bargainmoose happens to make enough money along the way to keep the site going, then we're happy!
Contact us
P.S. The items below were my original "about us" page – I made up this picture puzzle when I started the site in August 2008, which I will leave in here for old time's sake!
I think I'm going to write my about page in the form of a picture script and you have to read and work it out for yourselves. (If you're lazy, scroll to the bottom for a read!)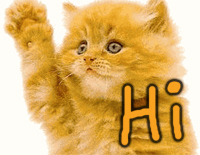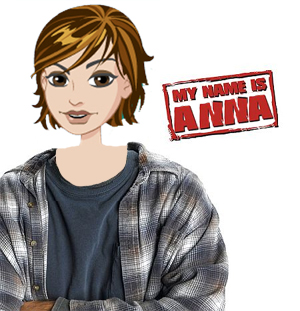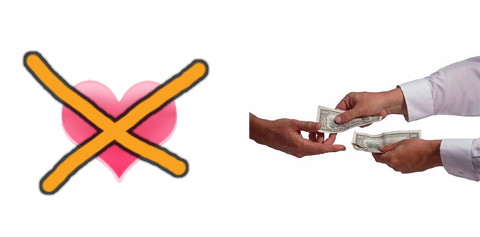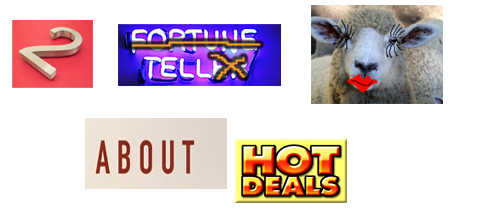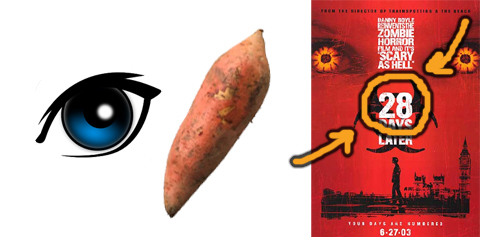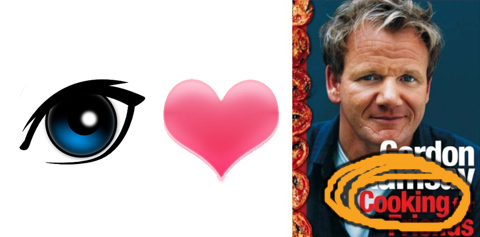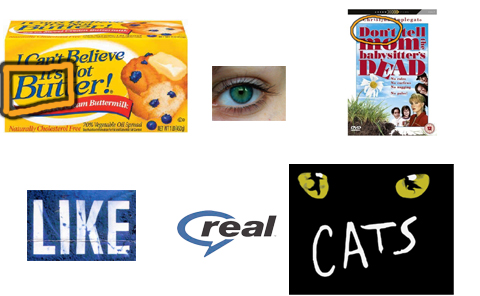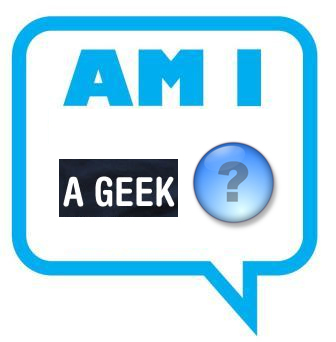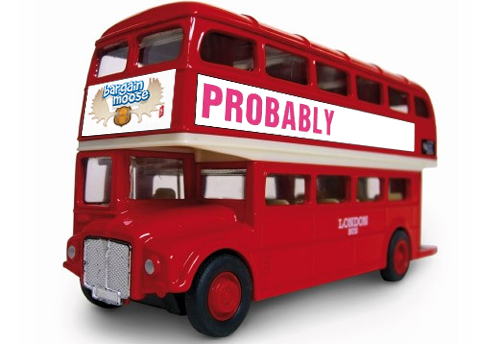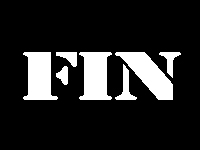 Translation:
Hi.
My name is Anna.
I love shopping!
I don't love spending.
So I started a blog…
…to tell you about hot deals.
More about me:
I am 28.
I love cooking.
I enjoy reading…
…and PC gaming.
I like LOLcats…
…but I don't like real cats.
Am I a geek?
Probably.
The End.