January 28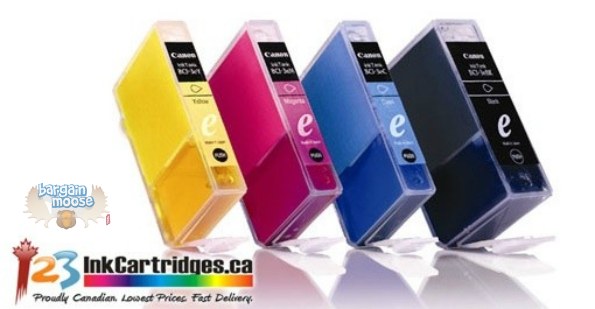 123InkCartridges Canada is helping you procure fat stacks by stackin' deals; $5 off, stacked on top of free shipping, stacked on top of already low prices on toner, ink and more, is a triple stacked fat stack. I just like saying fat stacks.
Click here to shop @ 123InkCartridges
Coupon Code: BMOOSE5
Discount: $5 Off + FREE shipping on $49 spend
Expiry: 31st December 2013
Seriously though, this is a good deal. 123InkCartridges.ca is the kind of place that, if you use them once, you're probably going to hit them up multiple times during the course of the year. I never buy ink or toner so I'd never need this but if you're a business or you do a lot of printing for school, you'll be back here. $5 off plus free shipping might not seem like a big deal but let's say it costs $7 to ship and you need ink four times a year, that is almost $50 in savings.
On top of that, 123InkCartridges is now selling computers and iDevice accessories among other items. So if you start adding in the occasional purchase of a gadget or hard drive, this could end up saving you quite a decent amount of money.
How often do you buy ink or toner? Do you ever buy it? Let us know in the comments below!